(click to view larger)
Ah, Valentine week. My good friend, April, gifted me some papers from the My Minds Eye "Love Me" 6x6 pad to use (how could I NOT have any Valentine paper??) and I enjoyed making this spread coordinate.
I finally had a chance to do some hand stitching on the title card; love how this turned out with the doily. I used my very old Bazzill In Stitch'z templates... these are making a come back. Have you seen the new ones by Amy Tan? Love!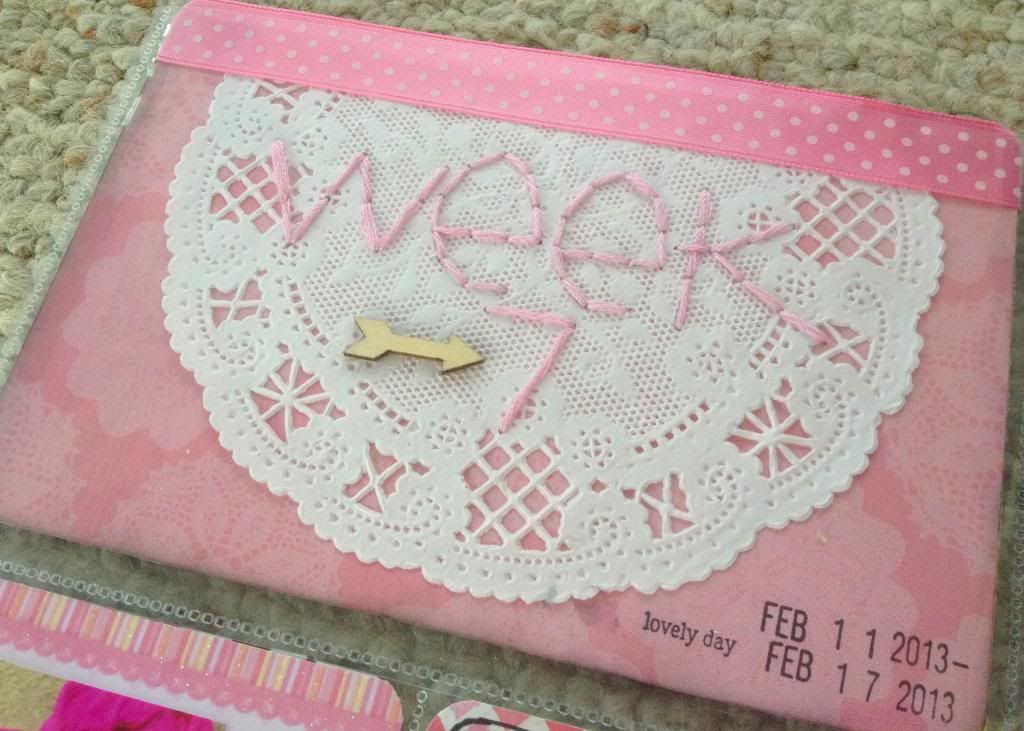 I am going to like including cards and things in Project Life. I actually took a picture of my hubby's Valentine card and resized it so I wouldn't have to cut the actual card. Isn't he sweet? ~swoon~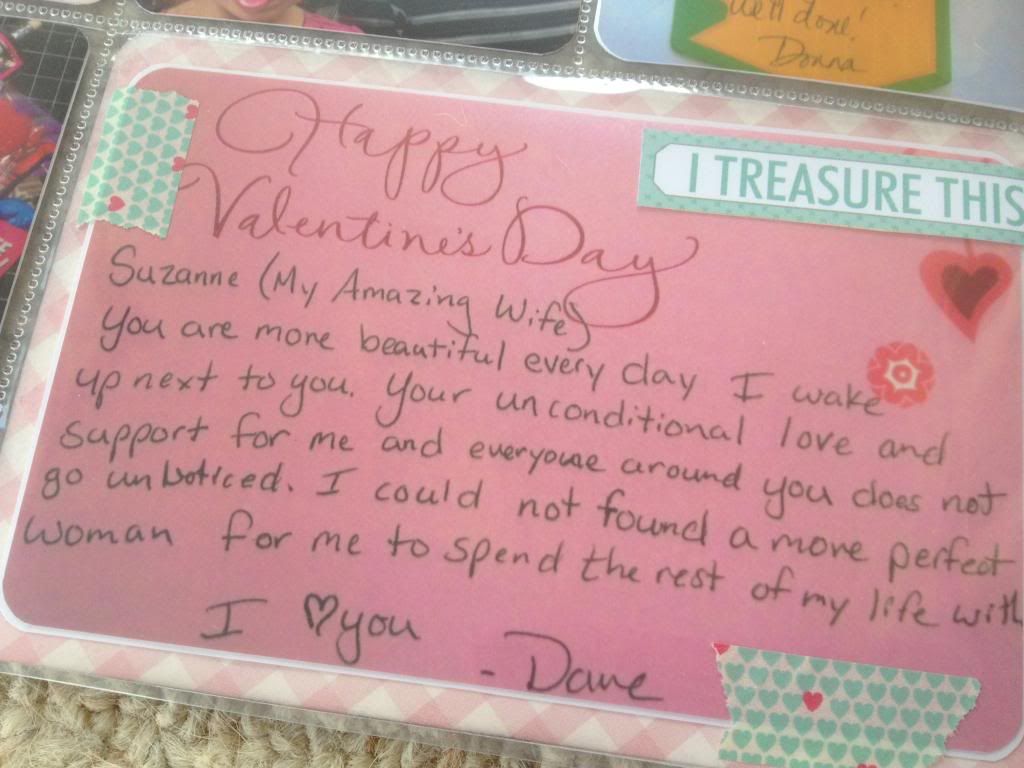 I also get a card every year from my dog.. lol! My kids though thought this card really was him. Again, I scanned the card and shrunk it to include.
This is a photo of the Valentines my first graders exchanged.. I think it will be neat to see the different trends.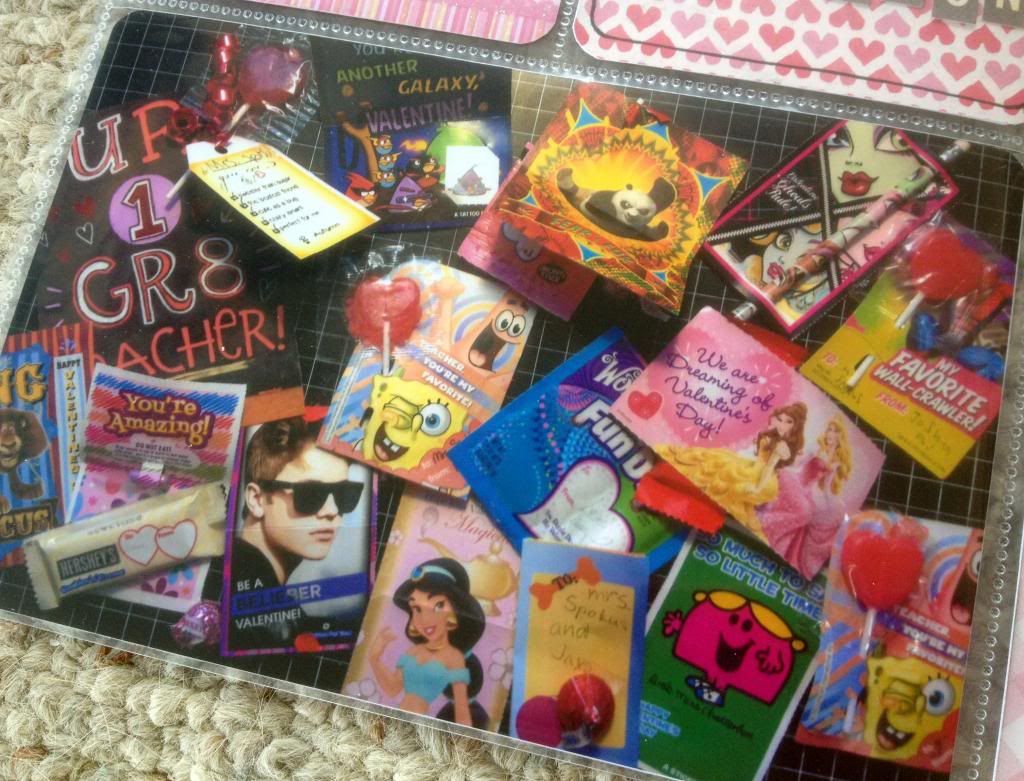 Speaking of trends.. love the chalkboard trend right now. This card is from Elle's Studio.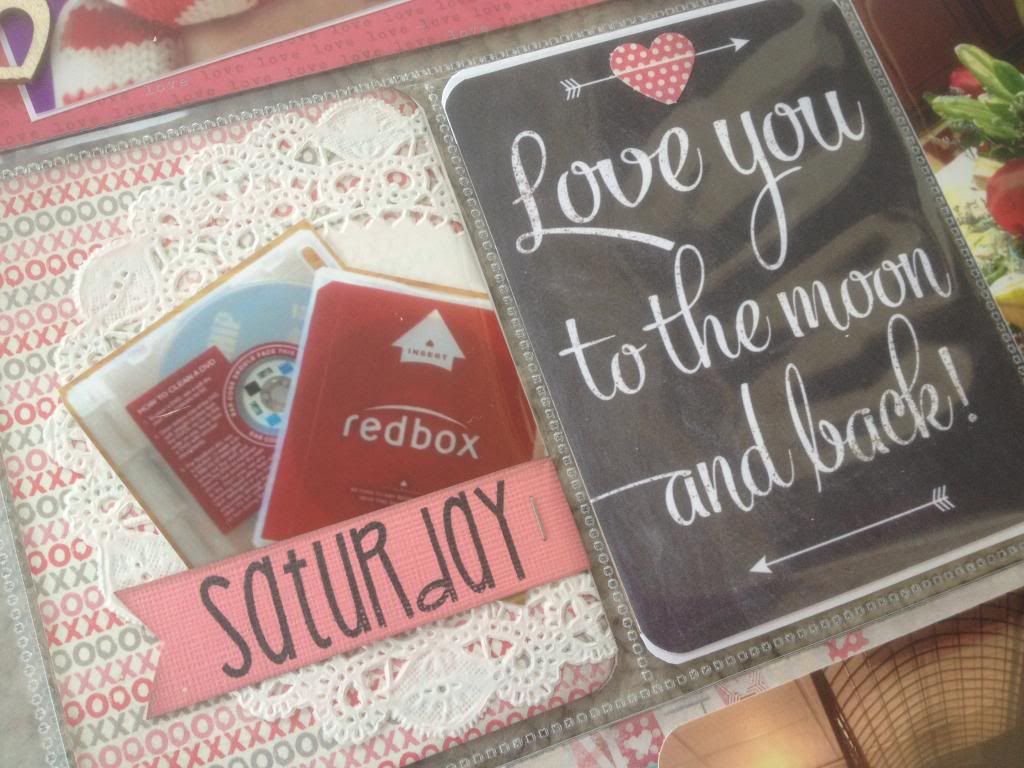 What's every girls dream for a fancy Valentine's date? Why, seeing Die Hard in the Imax Theater! lol!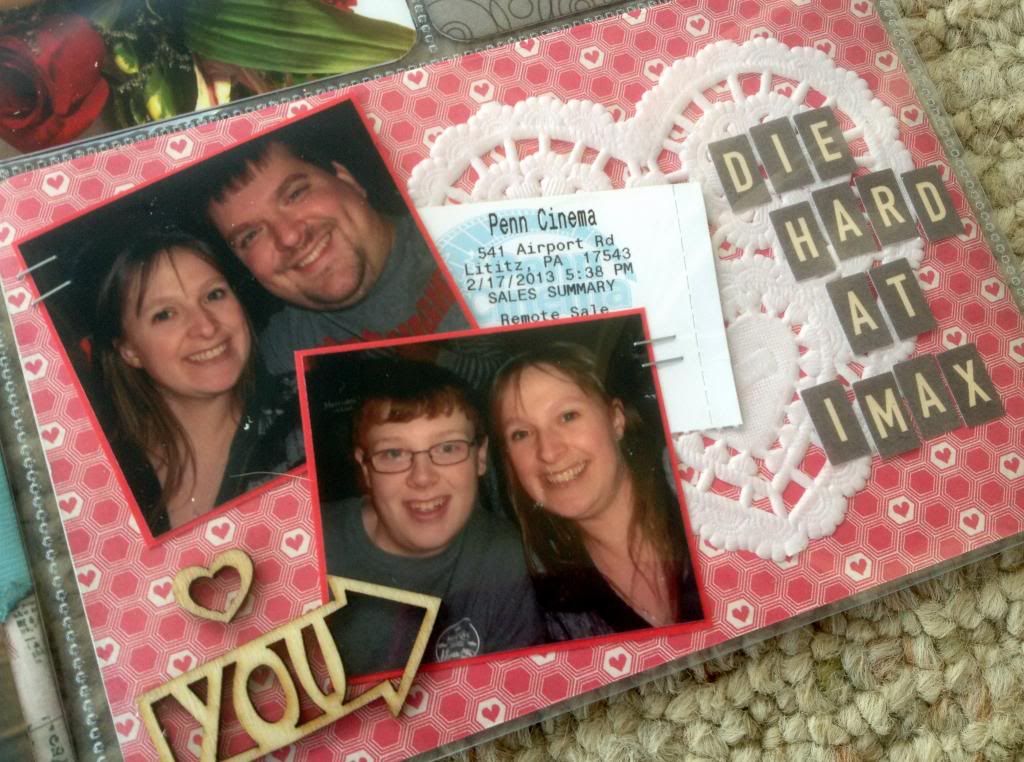 Actually, this was the Sunday of Presidents Day weekend and my hubby and brother humored my sale shopping for a few hours, so we hit up dinner and a movie afterwards. It was actually pretty good.. but don't tell them I said that!
PS - Linking up at About a Boy challenge blog for using an older product (my Bazzill stitching templates.. and my layout includes photos of my brother and I), Apron Strings (March Madness #15 distressing; I inked the edges of all my cards with black ink), and Boys Rule (stitching)