My hubby and I had been away for the past week, celebrating 2 years of marriage in San Francisco! We had such a great time. I already printed a few pictures to start scrapbooking our trip :)
In search of a sketch to spark my creativity again, I came across a blog hop among 5 challenge sites - each with 1 element needed to create your layout entry.
The hop began at Sassy Lil Sketches. Of course, their element to the challenge was a sketch: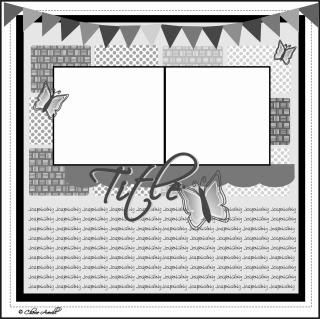 Here is a close up of the textured banner pieces (Swiss Dots folder to coordinate with the patterned paper). For this reason (triangles) using it for ScrapFit's shape challenge. I also did some light stitching around the middle mat.
TGIF! I hope you are gearing up for a fun weekend! :) Along with unpacking, catching up on laundry, and hanging out with friends - I hope I can squeeze in a few more layouts!