LOL.. no not really.. but I did scrapbook some Colorado photos of a hike we took, while on Old Trail Road to the top of the mountains :) It was simply, breathtaking. All of it. I would love to go back!
I used the sketch this month at Imaginisce with their "Happy Camper" line:
In addition to the sketch -- you were to use the color blue (CHECK.. my background mat, title, and journaling) and your theme word for 2013 (CHECK.. mine is adventure). Here's my layout~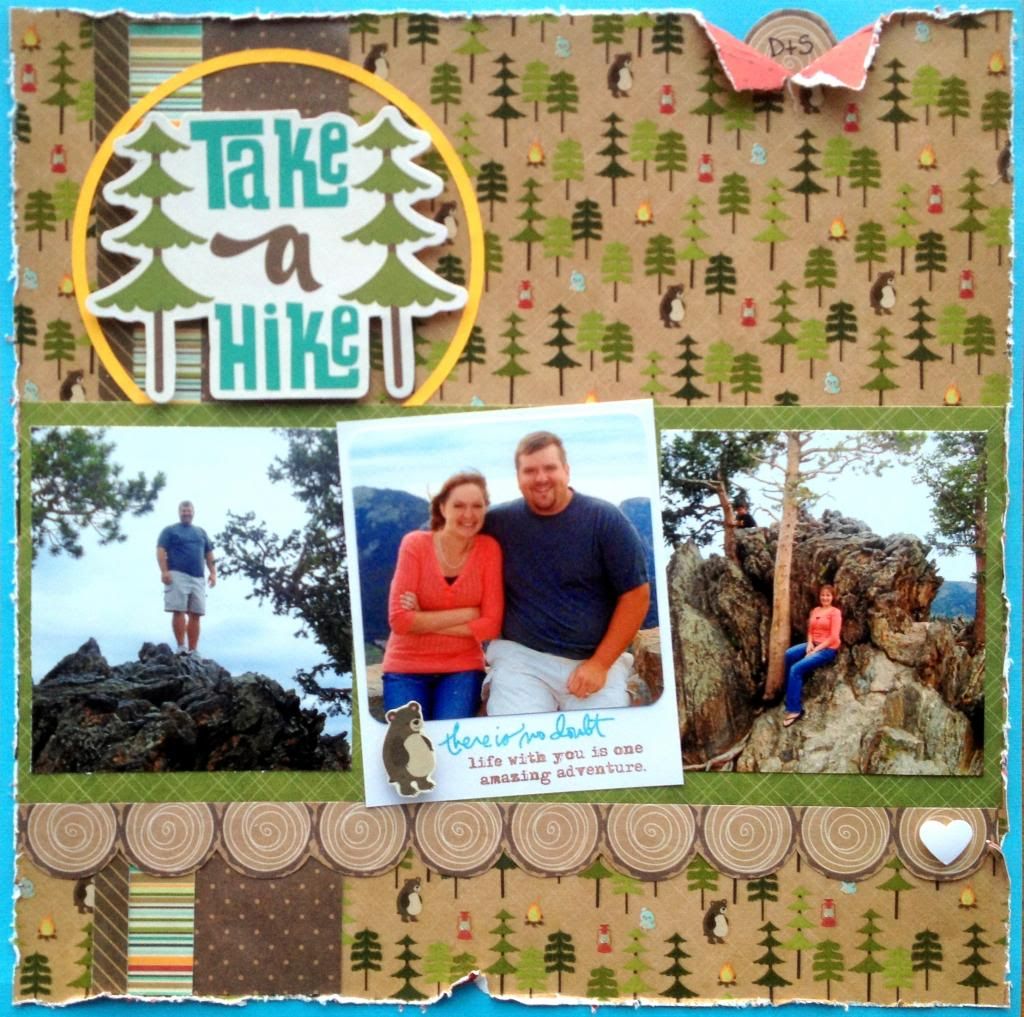 Click to view larger :) I really like how it turned out! Another one for the Colorado album (it was only Summer 2011 lol)
The diecuts from Imaginisce ROCK.. I love the cut out look, as well as the glossy highlights on some of the words/images. I stuck pretty close to the sketch -- cutting my circle outline with my cricut to give a pop of yellow.
I fussy cut these trunks from patterned paper to give a funky "scallop" border. I also fussy cut that lil bear from patterned paper and stamped my journaling on the bottom of my "polaroid".
I distressed the edge of the patterned paper, layering on a blue cardstock background to make those lil birdies pop. I tore open the top of the page and tucked one of the trunks behind - adding our initials. Love!
Thanks for stopping by today! Hope you're having a great week. Stay warm!