Tis the season for the cap and gown! We are going to a graduation party this Saturday and I wanted to make a little something for the gift. When I saw the latest Sparks challenge at Paper Smooches I knew just the thing!
I decided to make a gift tag. This rainbow chevron paper is one of my favorites :)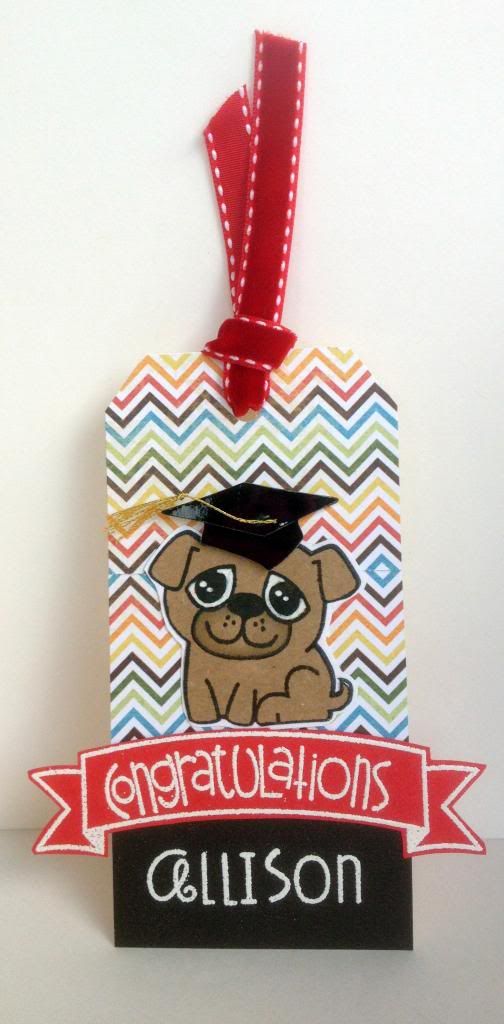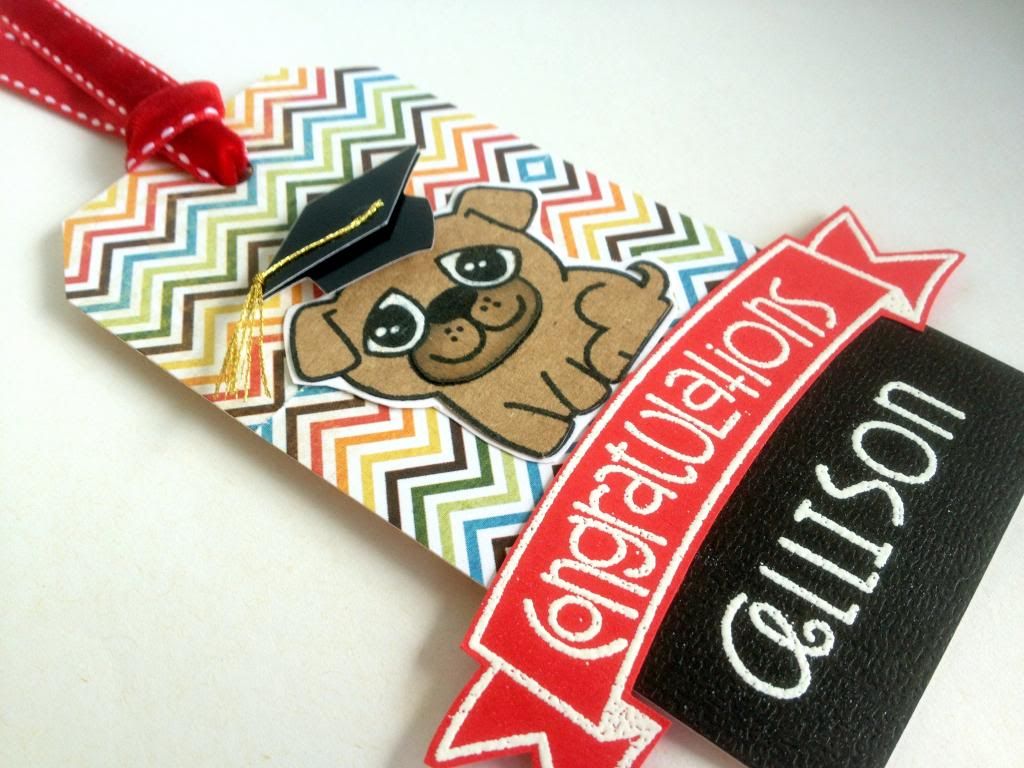 I love how the banner extends the width of the tag. I embossed the personalized name in white on black to give it that chalkboard feel since she is going to be a teacher :)
Thanks for stopping by today!