One of the new challenges this month at Scrappin-n-Chattin is to draw inspiration in the team colors for the Super Bowl to make a layout.
Since Green Bay is yellow and green and Pittsburgh is yellow and black - I decided to make a honeymoon layout using Jamaica's flag colors of black, green and yellow :)
I wanted to use a lot of pictures from a drive we went on of the countryside, so I looked for a multi-photo sketch. I love Allison's double layouts - and went with this one from last August.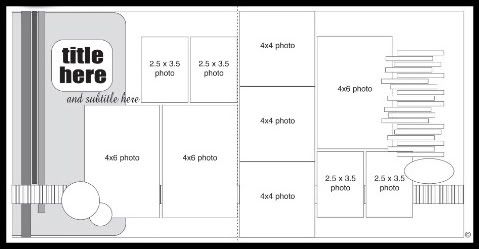 Here is the layout I made - I can't believe I didn't use any patterned paper!
The "journal strips" are facts about Jamaica such as the currency rate, population, exports, and climate. The stickers I used are Reminisce 3D travel stickers. A very different layout from me, but one I wanted to include about our honeymoon destination :)