It was by accident that I stumbled upon the Stoytime line by Studio Calico while browsing for baby girl scrapbooking lines. I feel in love with the "To The Moon and Back" sticker and star patterned paper. Flash forward a few nights, when my hubby happened to grab my camera and snap this pic of me rocking our Baby M to sleep.
I used paper strips from my new Echo Park Bundle of Joy 6x6 pad. Love the subtle patterns and soft colors. Perfect for this page.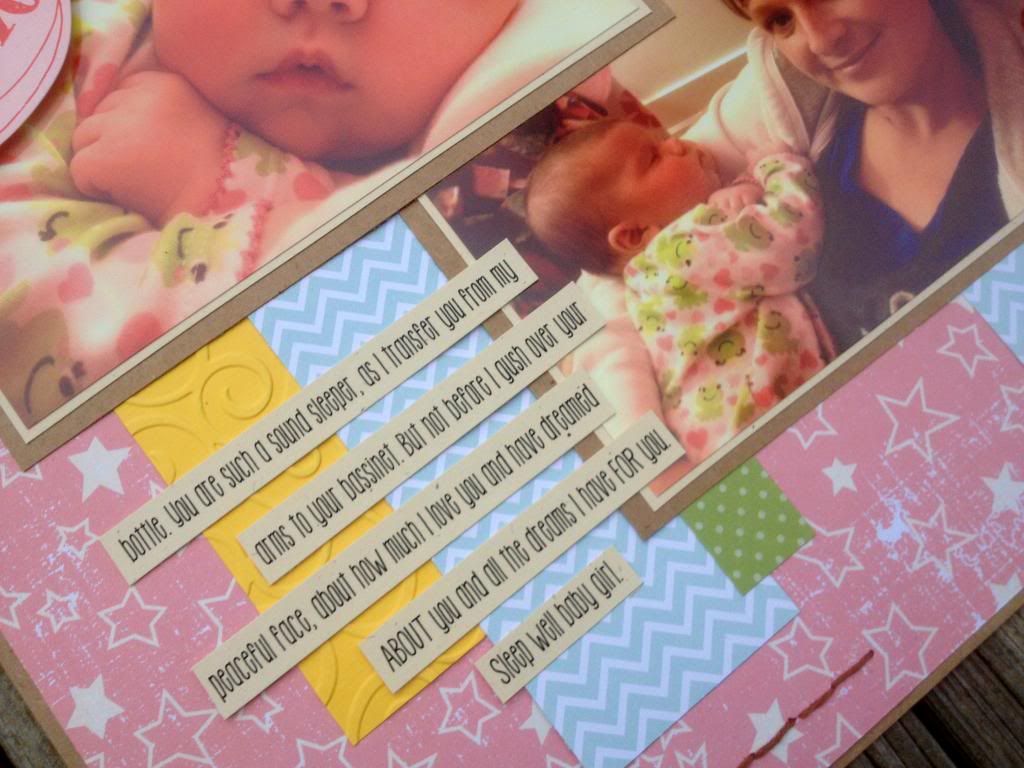 The corner stitching was just the touch it needed to balance the page. I am sharing this layout with a few challenges.
Hope you are having a wonderful Saturday!